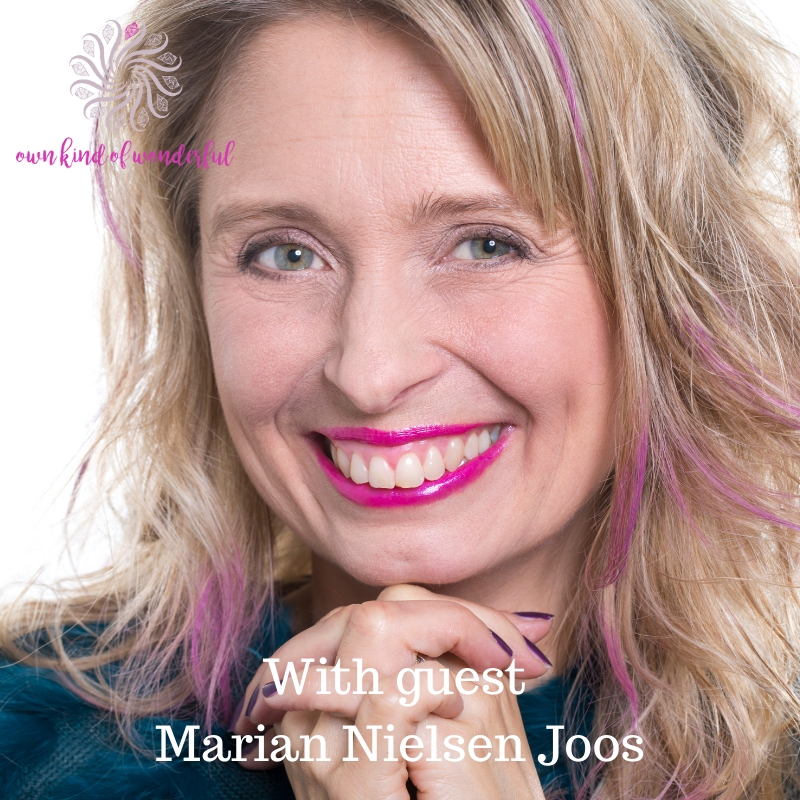 This episode is in particular to all female entrepreneurs who yearn to run a heart-centred business while answering their calling and earning money. Yes it is possible and in this episode Business Shaman Marian Nielsen Joos gives you clues to how. Marian talks to us about her journey, how her two souls, the healer / shaman and the entrepreneur, has led her to work with, on one hand, Chinese Medicine and, on the other hand, female entrepreneurs. Marian is a woman of deep inner wisdom while being firmly anchored in the modern world understanding the challenges of women who want to live life fully.
Marian Nielsen Joos, Your Business Shaman, guides female entrepreneurs on their mission to clarity, alignment and success. Marian has always been fascinated by our soul purpose, what makes us unique and connected at the same time. She has worked with Chinese healing arts for over 20 years, before embracing shamanic traditions, which is her life calling.
Marian supports you in letting go of deep emotional blocks, so you can rewrite your story, see your potential and step into your greatness with your own soul purpose and life calling.
She is now running her first conscious online summit for female entrepreneurs – Abundant Business Flow.
https://www.mariannielsenjoos.com/abundantbusinessflow